The American professional golfer Phil Mickelson turned fifty on June 16, 2020. He is considered one of the bests golfers of all time; hence, the whole golf world celebrated his birthday. Even though he received several gifts, he has a special place in his heart for a gift he got from a special person, his wife.
Phil Mickelson moved by his wife's loving gesture toward him
Phil and Amy Mickelson are considered one of the ideal couples in the golf world. The two respect and love each other unconditionally. Moreover, the golfer is known for putting his career on hold when his wife was diagnosed with breast cancer.
It was not a surprise when Mickelson said he wanted to glorify his wife's present for his 50th birthday during his appearance on The Pat McAfee Show. Since he is known to be a loving husband, it was expected of him. However, the golfer had a proper reason to consider it a special gift.
"She (Amy) was able to convince an artist, Ed Ruscha, to make… who's very famous for word art to make this picture painting for my 50th birthday," Mickelson said. "Better than ever.
Notably, Ruscha is considered one of the world's most valuable artists. He is known for playing with the words in his art, and Mrs. Mickelson asked him to create a customized gift for her husband. Although it might mean nothing to everyone else, the golfer found a lot of inner meanings in it and found it inspiring.
A deep meaning hidden between three words
He revealed why the words, "Better Than Ever," means a lot to him through the Show. He explained, "I want to be better than ever in our (Amy and Phil's) relationship. I want to be better than ever in my career. I want to be better than ever in all parts of my life. He further added, "It was a very inspiring thing."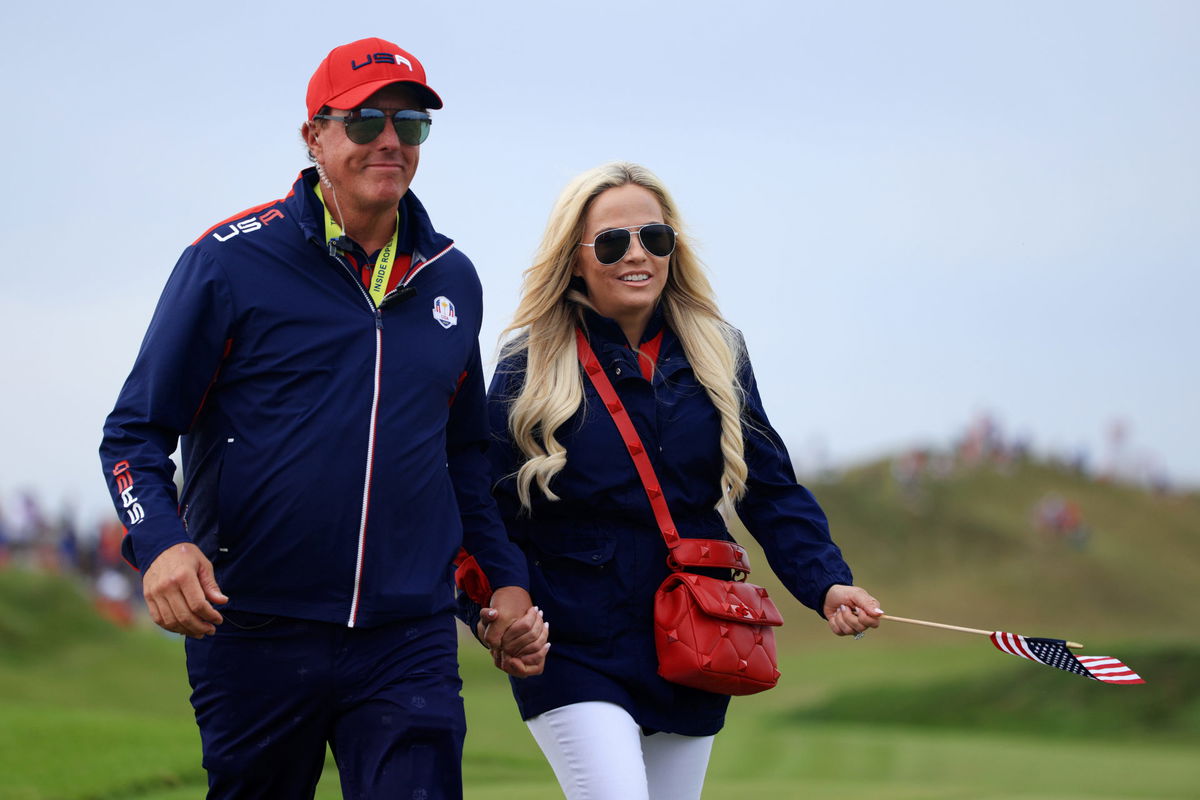 The viewers can see the gift from his wife in the background where he did the interview. And according to the golfer, he looks at and reads it every day as it motivates him to be better.
Phil Mickelson loves his gift from his wife as it inspires him every day. What do you think of the meaning the golfer deciphered from the words?