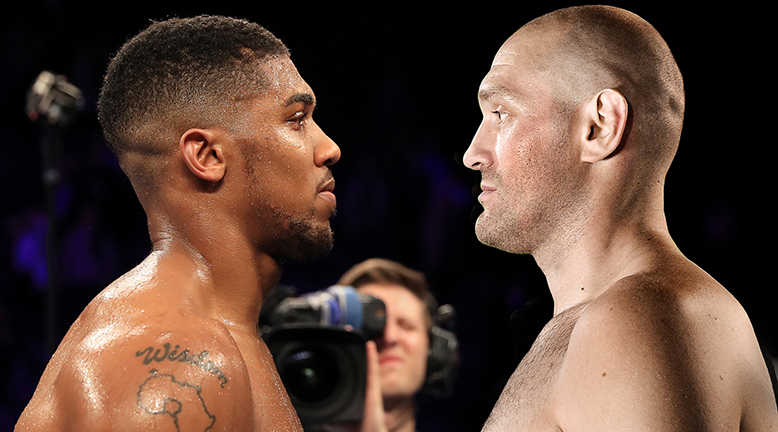 After a long wait, British rivals Tyson Fury and Anthony Joshua have signed a contract for a heavyweight bout to crown the undisputed heavyweight champion. Fury (30-1-1, 21 KO's) and Joshua (24-1, 22 KO's) have been the top two heavyweights in the world for quite some time, and fans have been clamoring for this fight. Both fighters have notable wins over top heavyweights but the biggest story to come out of the pair is Anthony Joshua's most recent loss to Andy Ruiz Jr.
What was called the biggest upset in the heavyweight division since Buster Douglass knocked out Mike Tyson, Joshua looked as though he suffered from over confidence and came into the bout believing he had already won just by showing up. Andy Ruiz Jr. decided otherwise. While Joshua went on to reclaim his titles from Ruiz Jr. in the rematch, many believe that loss changed Joshua. However, Joshua is still a devastating finisher. His power mixed with his excellent movement and size and his incredible 1-2 combination that has sent some of the toughest fighters to the canvas still make him perfectly capable of retaining his titles.
Tyson Fury, on the other hand, is coming off a stunning KO victory over Deontay Wilder. Fury is quite possibly the most skilled heavyweight in recent memory. His incredible defensive ability combined with knockout power has made him a feared champion. His win over Otto Wallin after a nasty cut over his eye showed off his resilience and ability to adapt to unfamiliar situations. On top of that, Fury's jab may be one of his best punches.
This can easily turn into a classic heavyweight bout. Both fighters are extremely skilled and powerful heavyweights. However, Fury holds a distinct advantage because of his resilience. As stated earlier, after Tyson Fury suffered a large cut over his eye early in his fight versus Otto Wallin, Fury continued to fight through the blood in his eyes and his blood soaked shorts to come out with a unanimous decision victory. On the other hand, after Anthony Joshua knocked down Andy Ruiz Jr. in the third round of their fight, Joshua himself was put on the canvas.
Instead of trying to come back into the fight much like his opponent did, Joshua appeared lethargic, as if he didn't want to be there. Joshua was knocked down three more times before the fight was called because he refused to walk toward the referee. This could be the advantage that Tyson Fury needs.